Boring marketing campaigns can't convert, Memes Can!!
Studies say 77% of consumers would more likely purchase from a brand that is funny.
Why you should choose meme marketing?
Are you struggling to make an impact on social media? Do you want to connect with your audience in a more fun and engaging way? Are you getting lost in the online shuffle? Then meme marketing is the way for you!! 
Memes are the perfect way to showcase your brand's personality and sense of humour while building relationships with your audience. With our expert meme page marketing services, you can create and share hilarious and shareable content to get people talking about your brand.
"Jor Jor
se Bol ke Sabko Scheme
bata de"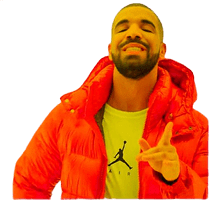 Why you should choose us?
Our team of experienced social media marketers (who have a great sense of humour btw:)  knows what it takes to make your brand stand out on platforms like Instagram, Twitter, and Facebook. We'll work with you to create a custom meme strategy that aligns with your brand's voice and goals.
What you can expect from our meme marketing services:
A dedicated account manager who will work closely with you to understand your brand and audience
Custom meme templates designed to fit your brand's style and voice
A content calendar with regular updates of hilarious and shareable memes
Analytics and reporting to track your campaign's performance and make data-driven decisions
Don't miss out on the opportunity to take your social media marketing to the next level with meme page marketing. Schedule a call with us today and Let's make some serious moves. 
Interested to work and cooperate with us? Contact us!